Testimonials
Total Knee Replacement - The first month
It is truly amazing, almost "surreal" to me how well my hip surgery turned out! I have no limp, no sensation of un-evenness, and no visible clue that there was ever a problem (other than my little scar). And above all, there is no more hip pain!
I've learned a lot about doing things in an ergonomically correct way...this will stick with me forever!! I am indebted to Dr. Rosen, and to the entire Scripps team that have impacted my life in such a profound and positive way! Thank You!!
- Vern T
Dr Rosen replaced my left knee in July of 2018. I worked construction for over 30 years and played several sports leading up to the replacement. The accumulative pain from these activities is now gone, thanks to Dr Rosen's expert orthopedic surgical capabilities. Thank you Dr Rosen.
- John K
First - there is not relationship other than last name.
Second - my experience in having a total knee replacement done by Dr Rosen and his team has been extraordinary and significantly better than everything I was expecting.
Not only was the pre-op evaluation and information sessions extremely good and important to manage expectations, but, the post-op has been fabulous as well (as of today 4 months into it with full range of motion and little to no pain).
The day of surgery, while scary was mitigated by the Scripps staff and meetings with Dr Rosen and the various surgical participants to help provide me with information and less the stress.
Needless to say, the entire experience from pre, to surgery, to post has been tremendous and the return to a quality of life I had 15 years ago has been just amazing.
Thanks you Dr.Rosen and the entire team both in the office and at Green.
- Stephen R
I was on an electric scooter for 20 years. Dr Rosen replaced one knee Jan 2016, the other April 2016. I am now walking a mile each morning. I also walk a minimum of a mile at the KROC center in the pool. I end the day with a 2nd walk with my dog around the neighborhood. I can hardly believe I am doing all this walking, with no pain. I am so grateful to Dr Adam Rosen. He is a full on miracle worker!!!!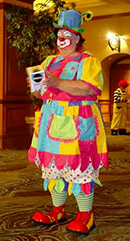 - Bonita L
Dr Rosen has replaced both of my knees. I am very pleased with both of my surgeries. The second one was even easier than the first. I highly recommend him!
- Cris N
I can highly recommend Dr. Adam Rosen and his team for total knee replacement surgery. I am 69 years old and Dr. Rosen performed my surgery in December of 2018. My quality of life has improved dramatically. Dr. Rosen was very thorough with his diagnosis of the condition of my right knee and my options. He was pragmatic in setting realistic expectations for outcome. "Your knee is a 4 with 10 being the best. You will never return to 10, but an 8 is attainable." I chose surgery because I was at the point where, because of the pain, I couldn't walk more than a mile or play golf. I declined backpacking trips. Water skiing- no way! I couldn't sit in an airplane or car for an extended period of time without my knee barking at me. Dr. Rosen and his team provided very clear and thorough written instructions for pre and post-surgery care. There is a great deal of emphasis put on physical therapy and rehab—which is critical to recovery and success level of outcome. Three months post-op I was walking several miles, pain free, and back to work with my physical trainer two days a week. At 8 months I was up on water skis, and a month later went on a rigorous 4-day pack trip into the Sierras. I'm playing golf again and pickleball, joined a local hiking club, and can pretty much do anything I choose. My expectations for outcome were definitely exceeded. I am very grateful to Dr. Rosen and his team for giving me back my active physical life.
- Casey G